Best House Cleaning Services In Arnold, MO
We love giving families the "royal treatment."
Best House Cleaning & Maid Services in Mehlville, MO
Your time is valuable, making the investment in Mehlville house cleaning one that doesn't take long to pay off. Our skilled team has the tools and cleaning techniques to get the job done efficiently so you can get back to doing whatever it is you do best. We understand every client has their own unique needs, and that's why we work with you to arrive at the best cleaning plan to fit your budget and schedule. Whether a single deep cleaning is what the doctor ordered, or recurring services will do the trick, we're here with the solution you've been looking for.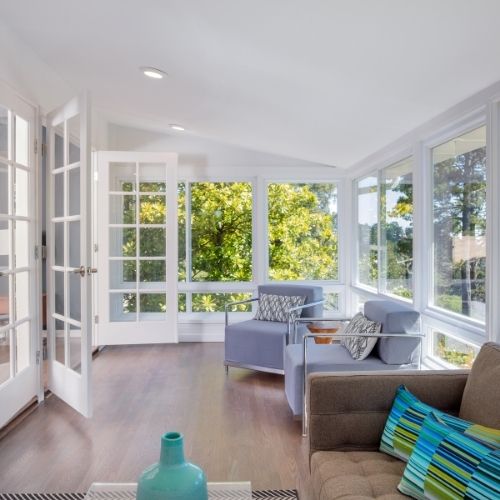 What It's Like to Live in Mehlville
If you're looking for a place to live where you can save money, put your kids in a good school district, and put worries of crime aside, Mehlville checks all the boxes. Housing is affordable, and the cost of living is less than the national average. Mehlville is known for friendly neighbors, clean streets, and a helpful hand when you need it most. Business owners can take their dreams to new levels with less competition, and qualified professionals stand apart in the local job market.
Does keeping your Mehlville, Missouri home clean seem like a full-time job? If you're like most people, you have other things that get in the way of allowing you to give housecleaning the attention it deserves. From work and school to daily tasks and more, it can feel impossible to juggle everything. With the pros here at Regal Cleaning Services, you don't have to!
Discover Mehlville
A suburb of St. Louis, Mehlville is a tight-knit community of close to 30,000 residents. Just a short drive away from the big city, residents get to enjoy a few benefits unique to life in the small town. With less hustle and bustle, you can sit back and enjoy time with the ones you love. The air is cleaner, you can see the stars at night, and you really get to know your neighbors. Best of all, since Mehlville is so close to St. Louis, you can still pursue your career goals while enjoying the change of pace after business hours.
Our Customers Love Our Quality & Service
Brenda Spinzig
March 15, 2022.
Allison from Regal Cleaning is wonderful. She is pleasant and always does a great job!
They do a great job on every cleaning. Thanks, John
Shawn Yackly
December 23, 2021.
We always look forward to Adrienne's visit, both because of her warm personality as well as the fantastic work she does! Keeping up with three kids with two under two would be so much harder without the team that Stacey has assembled.
Marciano Garcia
December 21, 2021.
Allison makes the trek to our home in Jefferson County and cleans it as if it was her own. This is the first time I have used a cleaning service I can say does as good as a job as my OCD self. Very Impressive. This is the 3rd or 4th company I have tried and they are a keeper!
The Film Perspective
December 2, 2021.
Amazing!! That sums up the team that cleans my home. I use Regal Cleaning for cleaning my house bi-weekly because I have 3 children and keeping my home clean is near impossible. I always look forward to my beautifully cleaned house from Regal Cleaning.
Shawn Yackly
November 24, 2021.
We always receive friendly, professional service. Adrienne does a great job and is very thorough!
Janet Petru
November 3, 2021.
Adriane does a good job
Jerrod & Valerie Miliken
October 26, 2021.
Adrienne, Allison, and Eysla are all absolutely amazing! Regal cleaning has helped us with numerous jobs and routine cleanings! Highly recommend!!
Brian Schlueter
October 9, 2021.
Regal cleaning has cleaned my house for about 2 years now and they have an excellent team, are always on time, and do a great job on my house! Stacey and Allison are amazing!
We Cover a Broad Cleaning Spectrum
We've been in the business long enough to understand each of our customers has its own unique needs. Whether you need a recurring house cleaning service in Mehlville, MO to ensure your home is always at its best or just need an occasional touch-up, we have the plan to meet your needs. Just some of the services we offer include:
Deep cleaning
Recurring cleaning
Laundry + cleaning
Maid service
Occasional clean
Move-in/Move-out
Post-construction
Green cleaning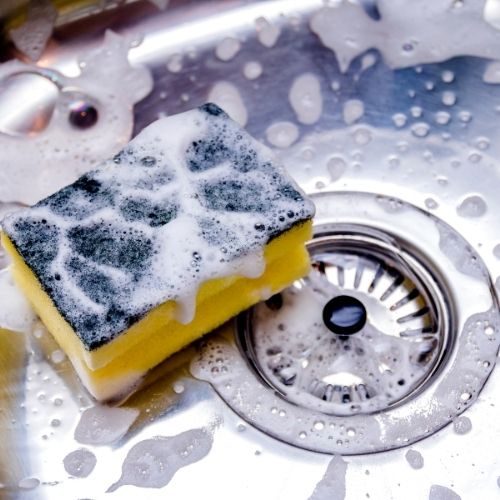 The Reviews Speak for Themselves
Our staff is proud of our 50 reviews that reflect a 100% satisfaction rate. This feedback is reflective of our competitive pricing, years of experience, and professional service at each and every job site. No matter your needs, our house cleaning Mehlville team is here to design the house cleaning service plan for your needs.
Get Your Free House Cleaning Quote Today!
Request Your Free Quote Now
We are Mehlville MO #1 Home Cleaners
Our cleaning services are also available in the following areas: Arnold, Crystal City, Concord, Fenton, Festus, Herculaneum, Imperial, Kirkwood, Lemay, Mehlville, Oakville, Sappington, Sunset Hills, Webster Groves,