Best House Cleaning Services In Sappington, MO
We love giving families the "royal treatment."
Best House Cleaning & Maid Services in Sappington MO
Our Sappington house cleaning team understands money can be tight, and we work to provide a variety of options to fit your budget. From occasional services to recurring plans and everything in-between, we're here to customize the right schedule for you. We even offer specials to help you keep as much money in your wallet as possible. Call today to see how we can help you keep your home clean and safe
Get Your Free House Cleaning Quote Today!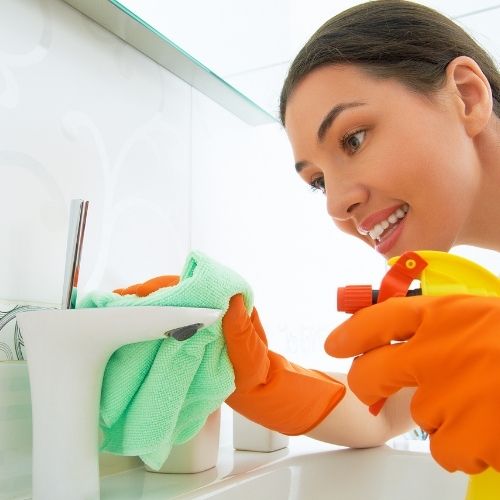 Discover Sappington
Upon hearing stories from Daniel Boone of the opportunities in newly-settled Missouri, John and Jemima Sappington sent their sons and a son-in-law off to see what all the fuss was about, and they purchased 1,920 acres of land that would later become the Sappington. The unincorporated area is home to around 7,500 residents who enjoy the conveniences of small-town life while never far from the big city amenities of St. Louis.
Unlike large urban areas, Sappington residents enjoy a very low crime rate, and it's a community where you really get to know your neighbors well. With a cost of living and unemployment rate that are both lower than the national average, it's a hidden gem that still maintains the prosperity that initially caught the attention of its original settlers in the early 1800's.
A Day in the Life in Sappington
It only takes about 20 minutes for Sappington residents to drive to St. Louis, making for a reasonable commute to work. Back at home, the kids are in capable hands in the Lindbergh School District. No matter where school and work happen, at the end of the day, the whole family can regroup and enjoy a number of fun activities. From art classes and bowling to dinner and a movie or a day at the park, there's always a fun time to be had. Best of all, the region features a pleasant temperature most of the year.
Our homes are safe havens where we can expect to be shielded from environmental elements. Especially in a post-COVID world, the demand for increased efforts toward cleaning and sanitation has become relatively universal. The house cleaning staff at Regal Cleaning Services is here to meet that demand, and we're here to provide house cleaning in Sappington, Missouri to keep you and your family safe.
Our Customers Love Our Quality & Service
Brenda Spinzig
March 15, 2022.
Allison from Regal Cleaning is wonderful. She is pleasant and always does a great job!
They do a great job on every cleaning. Thanks, John
Shawn Yackly
December 23, 2021.
We always look forward to Adrienne's visit, both because of her warm personality as well as the fantastic work she does! Keeping up with three kids with two under two would be so much harder without the team that Stacey has assembled.
Marciano Garcia
December 21, 2021.
Allison makes the trek to our home in Jefferson County and cleans it as if it was her own. This is the first time I have used a cleaning service I can say does as good as a job as my OCD self. Very Impressive. This is the 3rd or 4th company I have tried and they are a keeper!
The Film Perspective
December 2, 2021.
Amazing!! That sums up the team that cleans my home. I use Regal Cleaning for cleaning my house bi-weekly because I have 3 children and keeping my home clean is near impossible. I always look forward to my beautifully cleaned house from Regal Cleaning.
Shawn Yackly
November 24, 2021.
We always receive friendly, professional service. Adrienne does a great job and is very thorough!
Janet Petru
November 3, 2021.
Adriane does a good job
Jerrod & Valerie Miliken
October 26, 2021.
Adrienne, Allison, and Eysla are all absolutely amazing! Regal cleaning has helped us with numerous jobs and routine cleanings! Highly recommend!!
Brian Schlueter
October 9, 2021.
Regal cleaning has cleaned my house for about 2 years now and they have an excellent team, are always on time, and do a great job on my house! Stacey and Allison are amazing!
Green Cleaning for the Eco-Friendly
We strive to do our part in preserving the environment. While for most of us this means the use of naturally-sourced cleaning products, our staff takes things a step further. Just some of the green cleaning considerations we make include:
Toxicity of cleaning agents
Potential respiratory issues
Potential dermatological issues
Safety of both family members and pets
While green cleaning products allow you to do your part in maintaining the planet, you'll also be helping your belongings last longer. In the absence of harsh chemicals, green cleaning products have a lesser negative impact on the belongings you use them on.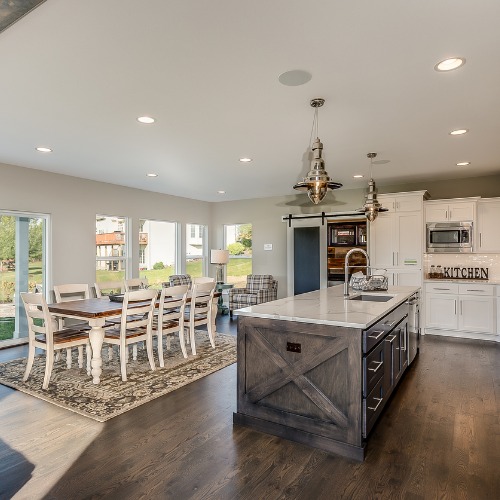 Request Your Free Quote Now
Hands Down The Best House Cleaning Service in Sappington MO and Surrounding Areas
Our cleaning services are also available in the following areas: Arnold, Crystal City, Concord, Fenton, Festus, Herculaneum, Imperial, Kirkwood, Lemay, Mehlville, Oakville, Sappington, Sunset Hills, Webster Groves,