House Cleaning Services Sunset Hills, Kirkwood & Webster Groves, MO
Best House Cleaning Services In The South St Louis Area
Our Professional House Cleaning Services
Bringing Peace, Harmony, Health and Time Back To Homes
Regal Cleaning is a pet-loving and family-friendly business that helps you escape the mess! We use safe products for your family, including pets, and for our cleaning technicians, but allow us to thoroughly clean your home. Regal Cleaning Services keeps your home clean while helping you and your family avoid germs/bacteria while giving you time back in your schedule!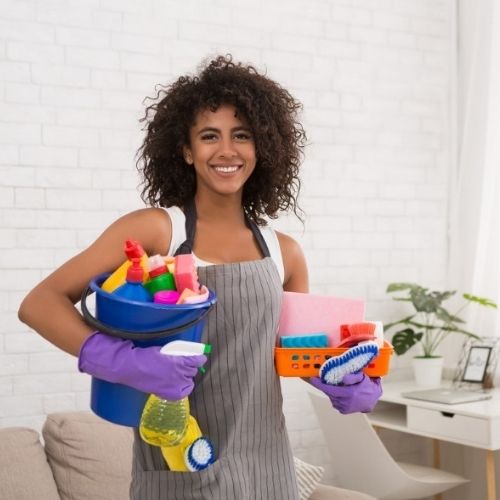 What do Regal Cleaning clients really want? Time! No one enjoys missing out on friends or family time, doing the things they love because the house won't clean itself.  The trash needs to be taken out, dirty floors need mopping, and dust throughout the home needs to be cleaned – and that's just the beginning! Hiring house cleaners, like Regal Cleaning, will accomplish those mundane tasks for you, giving you the ability to do the things you love. Our professional house cleaning can be done weekly, biweekly, or even once a month. We also do one-time cleanings as well.
Hiring an Arnold, Missouri house cleaning service is nowhere near as daunting as you think! Regal Cleaning enjoys house cleaning, making your life easier in the process. We truly Clean with Care!  Every house needs to be cleaned; why not let our professional house cleaning service in Arnold, MO handle the details, so you can take your life back!
Regal Cleaning services also provide high-quality post-construction or post-renovation cleaning services and commercial cleaning services. We are always willing to discuss any cleaning project and customize the cleaning if necessary to your needs.
Regal Clean has a 100% service guarantee on all services performed! We deliver the best for our customers. If we miss anything or yu are dissatisfied in any way just give us a call and we'll make arrangements to come back and make it right.
Our residential house cleaning and maid services are available in: Arnold, Crystal City, Concord, Fenton, Festus, Herculaneum, Imperial, Kirkwood, Lemay, Mehlville, Oakville, Sappington, Sunset Hills, Webster Groves,